Be an attractive place to work for healthy, satisfied & engaged millennials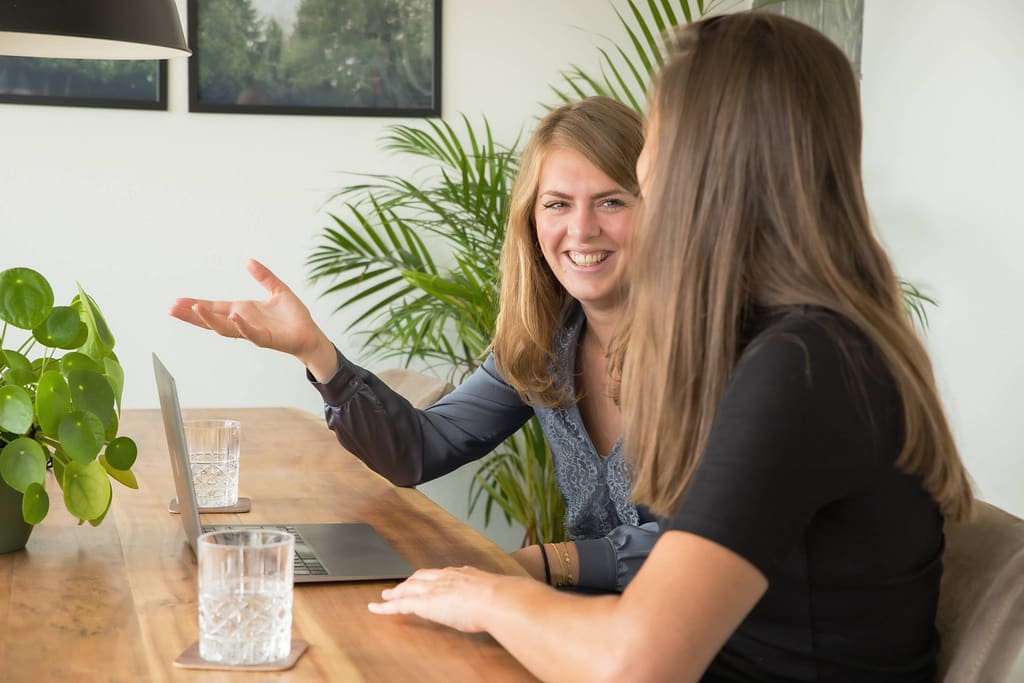 Become a future-proof organisation with healthy, engaged employees
For a few years, I worked in sales for a big, corporate company. I got surrounded by ambitious, international millennials every day. Their own drive to be successful combined with Western society's pressure to perform ensured that employee turnover was high.
A lot of money was invested to attract and onboard young talent, to lose them within 2 years thereafter.
'What is that about?' I asked myself, as I started to do research to the millennial generation and conscious communication.'
What should you do to be an attractive employer for young talent?
Happy and healthy employees who invest in your business on the long-term? Forming a team of satisfied, engaged people that are motivated to build a future together?
It's important to invest in this as a company. Put your people first in a culture of trust, where there is plenty of possibility for personal development. That is how your business continuously develops and how you will reach your goals together.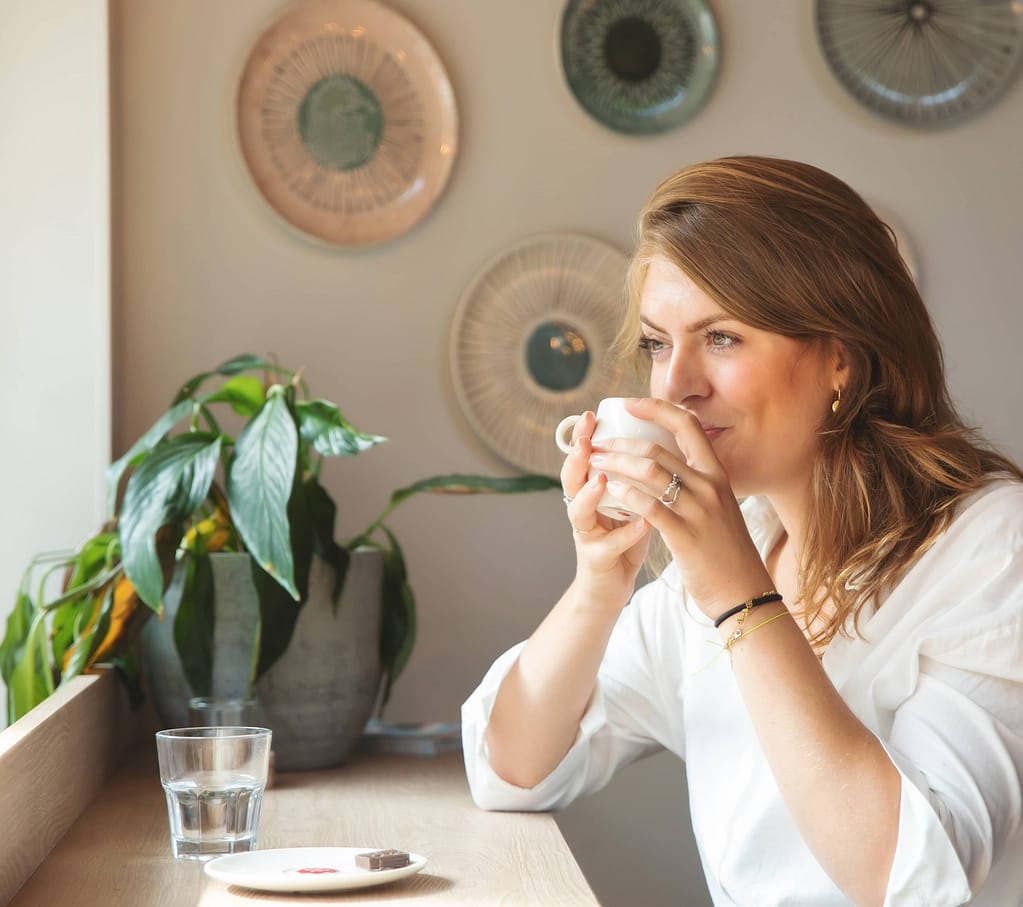 "It is my mission to help innovative companies to prevent burn-outs amongst millennials by enabling them to connect with themselves and other generations, so that these companies are future-proof with a sustainable foundation of happy, healthy employees."
Hey! My name is Katelijne.
The power of coaching has brought me so much, that I decided to further develop myself in that area. 
I got certified as Executive & Life Coach and learned about neuroscience.
Over the past years, I had hundreds of conversations with millennials from 20-40 years old. I discovered a common thread amongst their challenges. As a millennial myself, I can put myself in their shoes like no other.
Next to that, I got accredited as NLP Master Practitioner and certified trainer. That helped me to expand my 'toolbox' with even more transformational techniques to apply. That is what I am going for: not just talking about the challenge, but really making sure that a positive change is being felt completely.
Both in my coaching and in my (team)trainings, I stand for connection, authenticity, clarity and trust.
I worked with multiple different companies to help them understand and keep millennials.
Additionally, I teach at Erasmus University Rotterdam about responsible, authentic leadership and about coaching.
Be the change you wish to see in the world
Katelijne facilitated an inspiring workshop for the Talent Circle of Hieroo Rotterdam. During our recurring MeetUp events, young professionals get the opportunity to network, connect and break out of their bubble. A perfect occasion for a collaboration with U R ALIVE. Katelijne's workshop gave valuable insights in a playful way. Katelijne gave practical tips to reach your goal, whether this was in career or personal. She has a natural way of speaking and knew how to create a psychologically safe environment for the participants. By her enthusiastic way of coaching, she gave them a feeling of trust in reaching their goals, with the right resources. Next to that, it felt really good to work together with Katelijne. She thought along in the organisation of the event and knew how to set up the workshop in such a way that it matched our wishes. Thank you!
We trust Katelijne's coaching expertise for multiple years now for Bachelor Education at Rotterdam School of Management, Erasmus University. Because of her strong business background combined with her talent to encourage authenticity, it was not a hard choice to ask Katelijne for education about authentic leadership. Building on that, she enables students with verve to reflect on sustainability and Corporate Social Responsibility. Katelijne has a good connection with the class. She is engaged, set herself high standards and gives herself completely in every session. Her engagement also shows in her suggestions to further improve our education and her intrinsic motivation to help other teachers improve. I can certainly imagine that her friendly yet critical attitude bears fruit in her individual coaching too. Therefore, we are happy with Katelijne's excellent efforts in our education.
Create connection on the long term?
Get a better idea of my services below. Prior to a collaboration we always have an introductory conversation, where we will get more insights into your needs and wishes. That helps me to completely customize your workshop based on your organisational needs!
Many employers offer a budget for personal development. Are you one of them yet?
Inspiration Sessions
An inspiring, interactive workshop with your colleagues or team. During a team event or at the office, to make a normal working day more fun and insightful. 
We will first have a chat together, in which we will talks about your most important challenge at this moment. We find out if there is a match. In that case, I will start working on an inspiring workshop that fits your needs!
Find here some examples of subjects for a company workshop:
Millennial Mastermind
3 month Talent Program where (young) professionals from multiple different companies get together to start a journey of self development, for personal and professional purpose.
For employees of companies with or without their own traineeship. Entrepreneurs are welcome too!
(*Note: this program is in Dutch. Interested in an English Program? Let me know!
Tip: Inspiration sessions and individual coaching is possible in English)
3 months
3 live group days at inspiring locations
Full of inspiration, talent and cross-pollination
2 live individual coaching sessions (online)
Time to dive deeper into your personal process
MASTERMIND accountability
all ambitious, authentic millennials with similar challenges
Personal practice at home
NLP Transformational Techniques
Insights and inspiration
Contact and personal attention in between sessions
Start: 23 september 2022
Made to Millennial Program
A made to measure program that fits your organisation as the challenge you currently face. Possible to make it as concise or as comprehensive as you wish. 
We will talk about this in our introduction!
Term to be determined
Choice modules:
Connect & Captivate Millennials
Workshop for (HR) managers & board 
Team Trainings for Millennials
Inspire, Learn and Innovate together
Connection between generations
Don't point and judge, but connect and build a future together
Individual Coaching
(possible online)
Mid-term evaluation & Feedback
Accountability Partner
New insights and inspiration for a future-proof organisation
Find out more, let's have a chat!
These companies preceded you
Inspiring workshop, good variety between Inspirerende workshop, leuke afwisseling van theory and interaction. overdracht en interactie. Gives food for thought and reflection on our own situation.
Positive! A fun workshop that get you to think about daily bias we have about ourselves and others. Do you want to bring change within a certain group of people? You don't need to read books! This 3 hr workshop gives your a great summary of what to pay attention to.
It's great that Katelijne can really get something going in half an hour and get to the core quickly.
Discuss which trajectory suits your organisation best?
Schedule an introduction!
Thats really depends on your wishes, the number of participants, location, preparation and development. If I have more information about that, I can send you a quote.
Amazing that you have your own traineeship set up! Working with me is always a good addition. I make sure we don't do double work by having a good conversation about what you already provide and where there is still a gap to fill. I have a lot to offer and I can be flexible.
Schedule an introduction: even more efficient!