I help you to experience more fulfillment, inner peace and (self) confidence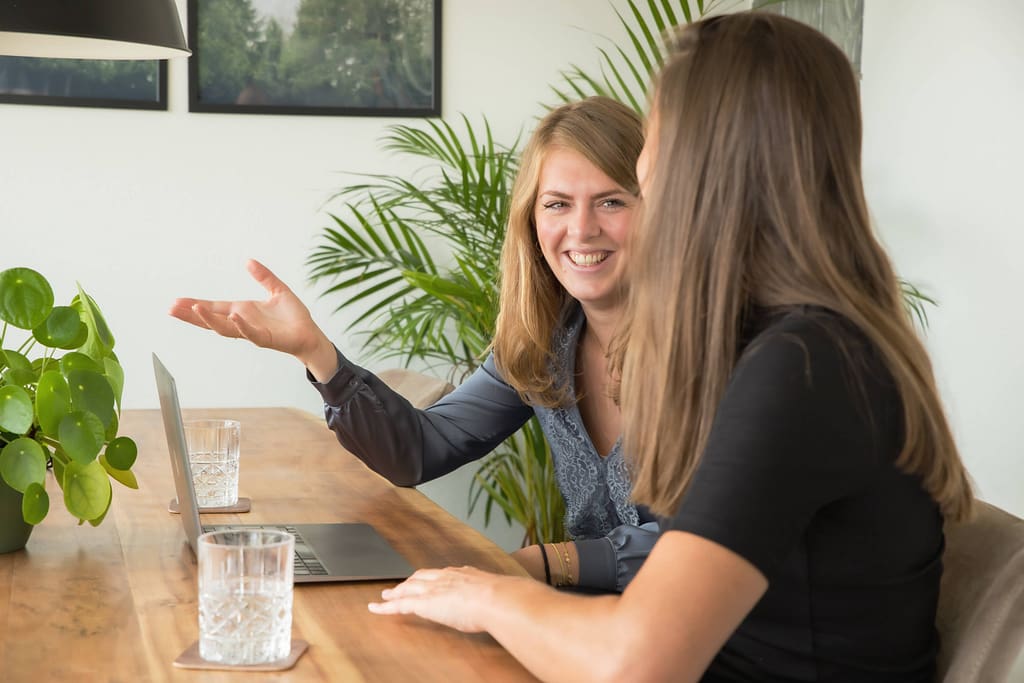 Stop the ongoing negative thoughts and worrying and start to experience fulfillment, inner peace and confidence!
From stress and living in your head to letting go and having trust!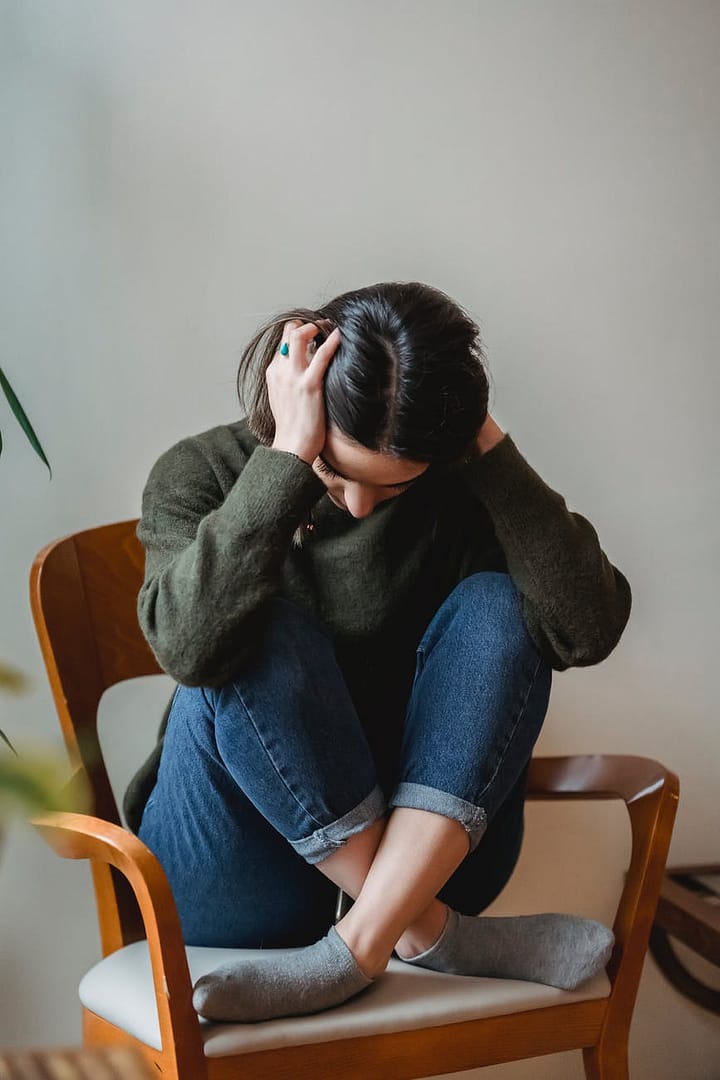 I had the same feeling. For years I had done very well what was expected of me. Completed high level school and university studies and then went to work for a large company. On paper I had it all together.
Yet at night I sat at home with an empty feeling inside….
"Is this it?" I asked myself. I felt a lack of meaning. It felt like I got into some kind of rat race. The fixed structure was at the expense of my freedom and my room for creativity. That was what I had always loved so much. I looked at myself in the mirror and saw how my inner fire was slowly dying out….
Until I got in touch with coaching….
My coach challenged me on my values. What do I really value in life, what makes me happy? How do I see myself?
It caused confusion at first, but then clarity.
New insights. New choices to make.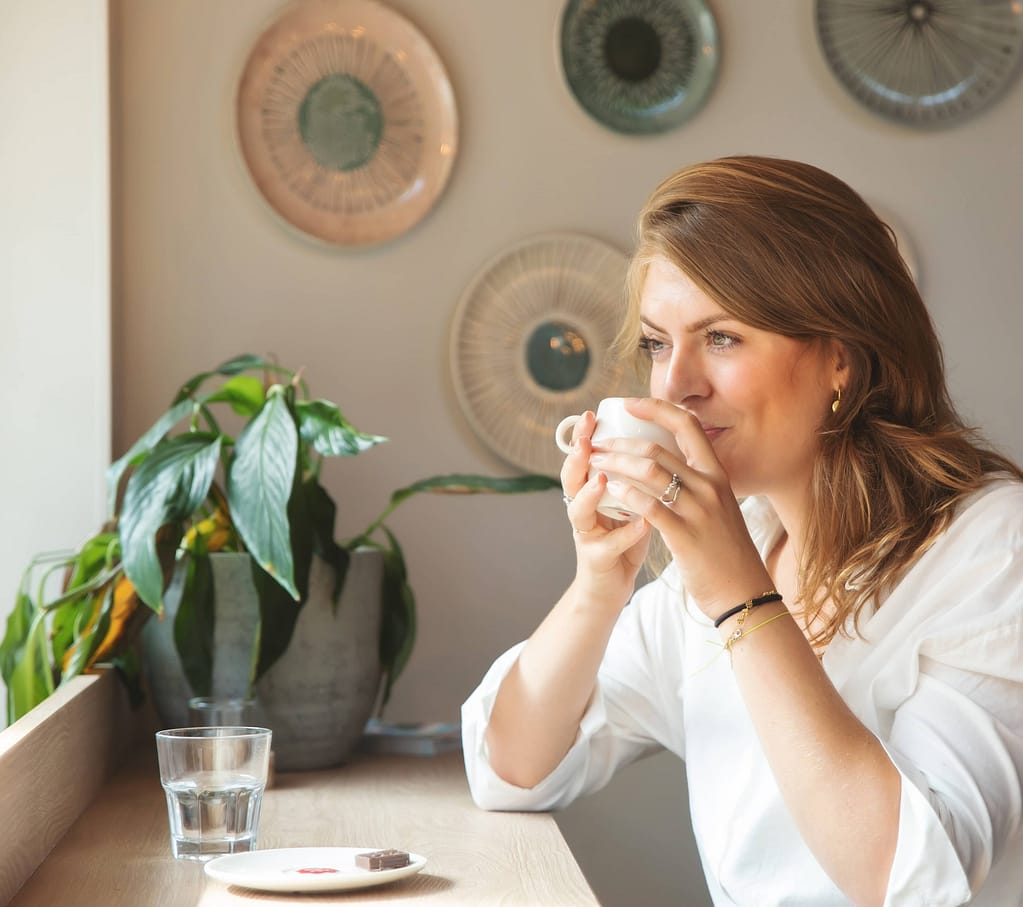 My coach was my partner in overcoming my obstacles and limiting thoughts. I finally chose for my own happiness. And you know what? I didn't regret a second of it. This was the greatest gift I could have given myself!
Since then, I embarked on the path of personal development. I became an entrepreneur, coach and trainer. I began to experience freedom again and room for creativity. It gave me satisfaction and confidence about the future again!
"Confusion is the gateway to your new reality"
"It is 
my mission
 to help millennials choose their own authentic life path coming from a place of love, so they will experience fulfillment, inner peace and confidence in themselves and the future."
Choose love, choose yourself!
Hey, this is me. My name is Katelijne.
The power of coaching has brought me so much, that I decided to develop myself further in it. I delved into mindset, mindfulness and millennials. I got certified as an Executive & Life Coach and learned about neuroscience.
Over the past few years, I have had hundreds of conversations with millennials in the 20-40 year old age range. I have discovered common threads in their challenges. As a millennial, I can put myself in your shoes like no other.
Additionally, I got certified as an NLP Master Practitioner and trainer. It helped me to expand my coaching toolbox with wonderful techniques that help me truly engage in transformation with you. That's what I love. Not just talking about your challenge, but really making sure that you feel the change everywhere. That you believe in yourself again in your whole body. That your inner fire is lit again.
I have worked with multiple companies to help them better understand and retain millennials within the organization. I also teach at Erasmus University about responsible, authentic leadership and coaching.
There is nothing more liberating than choosing for yourself.
Throughout four coaching sessions, Katelijne helped me regain my confidence and assured me I am on the right track, while also exploring many possible options. She helped me set my priorities straight and she supported me through the process. I felt listened to and understood and I would gladly come back for advice when in need. Thank you, Katelijne!
Thank you so much for being an amazing coach.

I feel so lucky to have met you right at the right moment. I'm very excited about the future journey for the first time in years.
Do you want to experience fulfillment, inner peace and self confidence?
Find out which package suits you best!
Before we start a trajectory together, I always get to know you first. This happens in an informal meeting. Then I also help you to choose which course of action suits you best.
Many employers offer compensation for personal development. Check to see if your employer does!
Inspiration Transformation Journey
3 months of working together to make a positive change in your life. I tune in to your needs, so you can get the most out of it.
After this process you have a clear view of the choices you can make for yourself. You have a better understanding of who you are and what you want.
3 months
5 live individual coaching sessions (online or on location*)
Accountability Partner
Personal 'homework' exercises
NLP Transformational Techniques
Meditations & Visualisations
Insights & Inspiration
Contact and personal guidance in between sessions
Free intake call possible!
Integration Transformation Journey
6 months of personal guidance in your transformation process. 
More time to let the new insights integrate so you can benefit from them in the long run. I tune in to your needs, so you can get the most out of it.
After this program you will notice that you really have broken stubborn patterns and that beautiful things happen in your life.
6 months
10 live individual coaching sessions (online or on location*)
1 live day "Unplugged in Zeeland" (optional*)
Awareness and new insights fully integrated into your body
Accountability Partner
Personal 'homework' exercises
NLP Transformational Techniques
Profound personal transformation
 New beliefs for the rest of your life
Contact and personal guidance in between sessions
Free intake call possible!  
*additional charges may apply, depending on the location
* 'Unplugged in Zeeland' does not take place during the winter season. An additional fee will be charged for this.
All journeys can be extended if desired.
Ready to start your journey?
Coaching with Katelijne has helped to reach overall more clarity regarding my values, goals and passions. It made me feel supported and guided. She saw how to guide conversations and get to the core of issues/goals.
Katelijne is very mindful and present when she is coaching which makes her sessions very engaging and I felt like she was genuinely invested in helping me improve my life both professionally and personally (she really is rooting for you!). The transformation in just a few weeks in my confidence, execution of plans and my sense of purpose and direction in life is incredible! I ended up running my dream initiative at work whilst pushing myself and getting out of my comfort zone-. Thanks to Katelijne, I have a new found sense of confidence in being myself and I am excited for what the future holds with my vision and mission!
Katelijne is an honest, open, smart and nice person & coach. She has been my coach for almost 9 months and really supports me in clarifying situations & understanding my decisions. Her sessions are related to your specific situation, which for me is really valuable. The main achievement I got out of these sessions was to be more relaxed and enjoy the situations that I already experience.
Would you like to discuss with me which journey would be best for your situation?
Plan a free introduction call!
During a coaching session we talk and do exercises or assignments. What these are exactly, depends on what you can use best at that moment. You can rely on me for that.
Good question, it is important that you feel there is a match between me as a coach and you as a coachee before we start a transformation journey together. Plan a free intake call to find out!
Questions? Send me a message!